So today was a moomoo day. I wake up early in the morning and it was raining. And rainy days means it's a good day to sleep in but I can't cause Sarah has school and college starts at 9 so I've to follow them down to town at 6.30 in the morning.
Breakfast was usual. At the same coffee shop. I'm VERY happy Dad remembered what day today was. He usually doesn't. So I am very happy :D
Mama gave me RM50 as a present. My family has been having financial difficulties and RM50 is a lot of money. I was really touched and I didn't plan to use it until, I had to at lunch time T__T
Ricardo's class was kinda upsetting. All the heritage photos I took was rejected because he only wanted straight angle. Why can't he just say so? My mood was like the weather I tell you.
Lunch time, we wanted to call McDonald's delivery but because of the rain, they had a lot of deliveries that were not done so we had to go buy it on our own. I had to pay for it first with the RM50 Mama gave me.
At the end, we all ate but no one paid me back except for my senior. I shall make them pay tomorrow. It was Mama's birthday gift to me! T__T
After class, at 5PM there was a Pixel Art Workshop by King Cutter Ex and Onimanjyuu. I had FUN! This is what I made in class my pink Jello Baby. Oh by the way, I bought pink hair dye. I'm gonna streak my hair pink soon! ♥




Momoman, Onimanjyuu, King Cutter Ex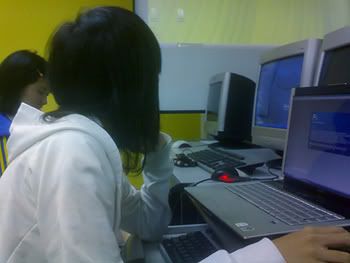 Jasmine (at the back) and Raimie at the Pixel Art Workshop.
Joanna picked me home from college. Took a quick shower and headed to Cass'. The three of us celebrated my 21st under the moonlight sky with Domino's Pizza.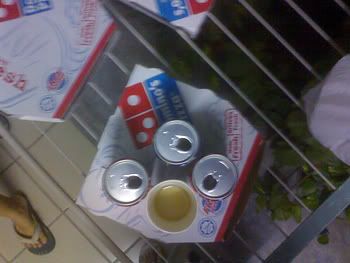 And the birthday girl has to do the cleaning up T_T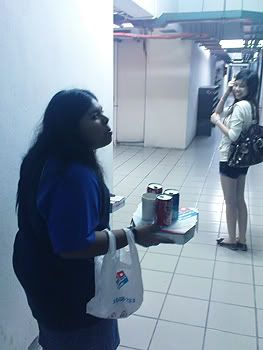 It wasn't grand but I enjoyed my day. I've not celebrated my birthday for years and today's was the best! ♥
And oh my! Mama and Sarah surprised me! I came home at 12.30AM to an empty house. Half and hour later Mama and Sarah gave me a cake xD;;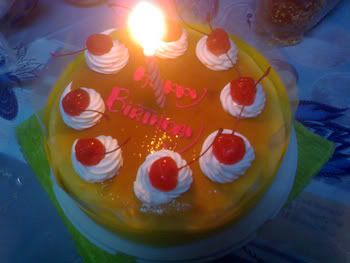 Current Mood:
happy
Current Music: 넌 나의 노래 - 동방신기